The votes were tallied and the winners were chosen!
Thanks to you, the
Breaking Bad
Wikia Awards were a success! When polls ended on November 14th, there were exactly
2,434
votes given, and the most popular category ended up being Best Villain with
296
votes! To view all of the winners, keep scrolling!
The polls were left open for people to keep voting. The results below reflect the end of the awards on November 14th, 2013.
Best Male Character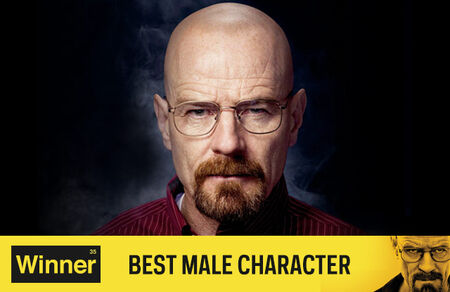 Winner: Walter White
Runner up: Jesse Pinkman
Best Female Character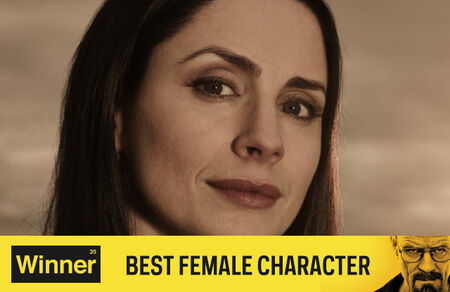 Winner: Lydia Rodarte-Quayle
Runner up: Skyler White
Best Supporting Character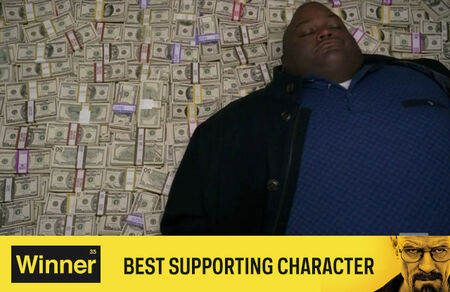 Winner: Huell Babineaux
Runner up: Steven Gomez
Best Villain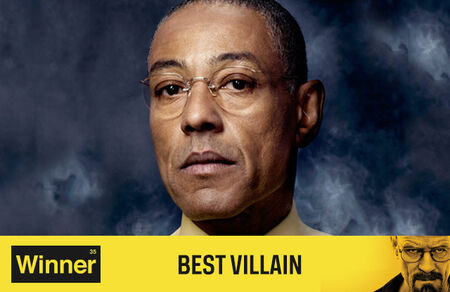 Winner: Gustavo Fring
Runner up: Todd Alquist
Best Death Scene
Winner: Gustavo Fring
Runner up: Walter White
Best Tearjerker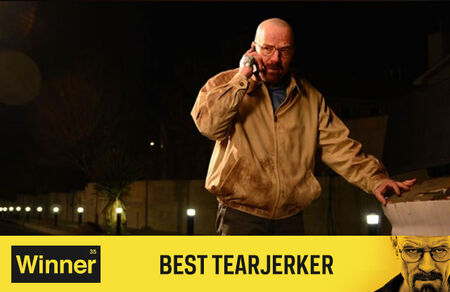 Winner: "Ozymandias" Phone Call (between Walt and Skyler)
"Felina"
Most Shocking Moment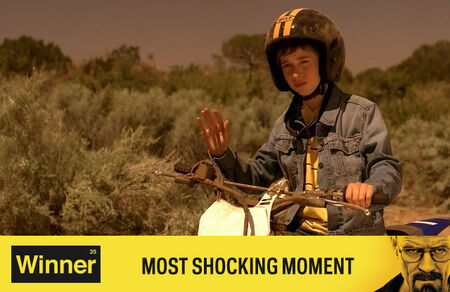 Winner: Todd killing Drew Sharp
Runner up: "Run" in "Half Measures"
Best Heisenberg Moment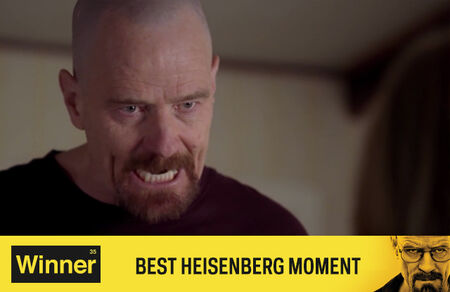 Winner: "I'm the one who knocks"
Runner up: Crawl Space Sequence
Best Episode
Winner: "Ozymandias"
Runner up: "Felina"
Best Season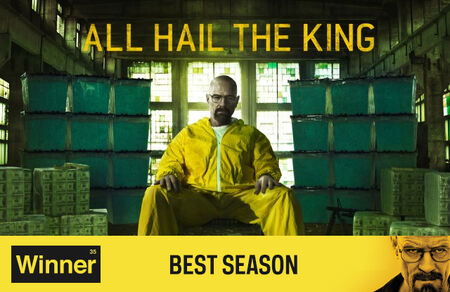 Winner: Season 5
Runner up: Season 4
Spread the Word!
---
---