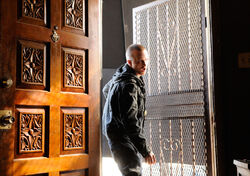 Breaking news, Breaking Bad fans! AMC has just renewed Breaking Bad for its final season! It will be 16 episodes and may be separated into two cycles (but no final word on that yet).
Now all they have to do is renew showrunner Vince Gilligan's contract so he can keep banging out amazing episodes.
Are you excited to see Breaking Bad's final season? Relieved that it's coming back? Tell us in the comments!