Mrs. Strauss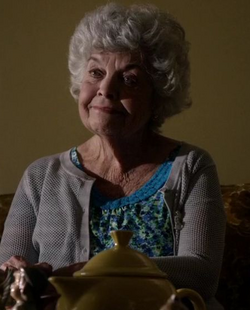 ---
---
---
---
---
Mrs. Strauss was an elderly client of Jimmy McGill.
History
Season 1
Jimmy comes to Mrs. Strauss' house. She is an elderly woman who collects porcelain Hummel figurines. He assists her with estate planning, which mostly consists of allocating various Hummels to different friends and relatives. Mrs. Strauss finds Jimmy's moxie quite charming, and pays his full fee upfront. ("Alpine Shepherd Boy")
Appearances
Ad blocker interference detected!
Wikia is a free-to-use site that makes money from advertising. We have a modified experience for viewers using ad blockers

Wikia is not accessible if you've made further modifications. Remove the custom ad blocker rule(s) and the page will load as expected.