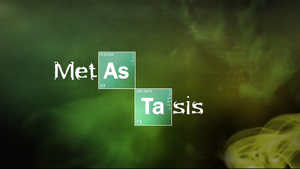 Metástasis was a short-lived Colombian Spanish-language television series and a shot-for-shot remake of Breaking Bad. The series was broadcast on UniMás and other Univision networks in the United States and Latin American countries. The series aired from June 8, 2014 until September 18, 2014, airing a total of 62 episodes.
Set in Bogotá, Colombia, Metástasis revolves around Walter Blanco (Diego Trujillo), a struggling high school chemistry teacher with a teenage son who has cerebral palsy, and a pregnant wife, Cielo (Sandra Reyes). When the already tense Blanco is diagnosed with terminal cancer, he breaks down and turns to a life of crime, producing and selling crystal methamphetamine with his former student, Jose (Roberto Urbina), in a desire to secure his family's financial future while avoiding detection from his police officer brother-in-law, Henry (Julián Arango).
Production
Cast
Notable Differences from Breaking Bad
The primary setting is Bogotá, Colombia rather than Albuquerque, New Mexico.
In Metástasis, Walter teaches at a private school. It's not a matter of making a statement regarding Walter's background – in Latin America, private schools are generally more affordable than their U.S. counterparts and are attended by a greater majority of children than public schools.
Instead of the RV, the protagonists will drive an old school bus.
Saul now hosts a law talk-show on late night television.
The 737 Down Over ABQ title riddle is removed altogether.
The Dead Weight heist is changed to stealing from two trucks.
Except for Walter, most bald characters now sport shoulder-length hair, which is more popular in Colombia and southern Mexico.
Videos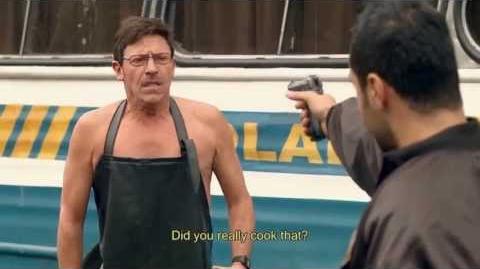 Images
Notes
Ad blocker interference detected!
Wikia is a free-to-use site that makes money from advertising. We have a modified experience for viewers using ad blockers

Wikia is not accessible if you've made further modifications. Remove the custom ad blocker rule(s) and the page will load as expected.