elcome to the Breaking Bad Wiki
Epi

odes
Ch
acters

atured Med

a
D

d You Kno

?
Did you know ...
...that all of the security camera footage throughout the fourth season was used from an actual cheap security camera?
...that in the episode "Blood Money", Bryan Cranston made the last scene more physical than was originally scripted? This added to the degree of drama. He worked with Dean Norris and used the feeling of betrayal to play this out on screen.
...that when Walter enters Gus' residence, Gus leads him to the kitchen. They pass by a tastefully decorated dining area. This is the first clue that children are present in Fring's household as there is a small children's table against the wall. More prevalent is the small red toy car on the floor highlighted by the lamp.
Ne

s
Loading RSS data...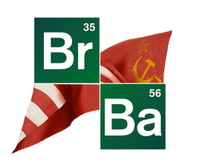 Languages: Deutsch · Español · Finnish · Français · Russian · 日本語
Fe

ured
ticle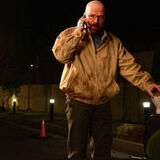 Ozymandias
is the fourteenth episode of the
fifth season
of
Breaking Bad
and the sixtieth episode of the series altogether.
Walter White
tries to save
Hank Schrader
's life.
Flynn
discovers a horrible truth. Everyone copes with radically changed circumstances.

rrent

ll
Archive

ocial Med

a
Se
ons
Ad blocker interference detected!
Wikia is a free-to-use site that makes money from advertising. We have a modified experience for viewers using ad blockers

Wikia is not accessible if you've made further modifications. Remove the custom ad blocker rule(s) and the page will load as expected.