Welcome!
This wiki documents the fictional universe created by Vince Gilligan and his colleagues — a fiction primarily led by the characters of Walter White and his one-time lawyer, Saul Goodman. Whether you're just trying to catch up on the latest episode, or trying to help us expand our content, you're very welcome here!
Breaking Bad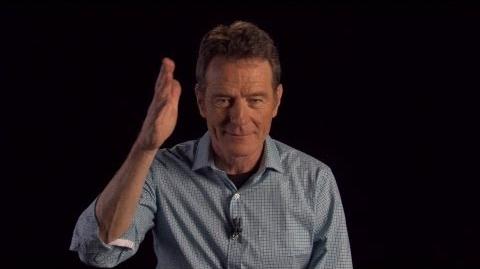 Begun in 2008 on AMC, Breaking Bad chronicled the life of Walter White, a terminal lung cancer patient and high school chemistry teacher. Desperate for a way to take care of his family after his inevitable death, he turned to meth production once he discovers the fabulous, quick wealth it brings. The show ended in 2013.
Better Call Saul
A series that is at once prequel and sequel to Breaking Bad, 2014's Better Call Saul explores the life of Saul Goodman, Walter White's somewhat dubious lawyer. Although it contains "flash forwards" to the time following the last episode of Breaking Bad, it is primarily set in 2002 — when the character was known as Jimmy McGill.
Latest episode
"Marco" is the tenth and final episode of the first season of Better Call Saul and the tenth episode of the series altogether. Jimmy McGill reconnects with an old friend.
Next episode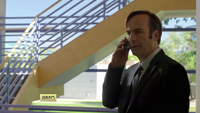 "Switch" is the first episode of the second season of Better Call Saul and the eleventh episode of the series altogether. Jimmy and Kim's relationship takes a new turn; Mike decides it's for the best to sever his affiliation with an unrestrained associate.
Characters
Featured article
Ozymandias is the fourteenth episode of the fifth season of Breaking Bad and the sixtieth episode of the series altogether. Walter White tries to save Hank Schrader's life. Flynn discovers a horrible truth. Everyone copes with radically changed circumstances.
Did you know ...
...that Wilmington Cigarettes don't actually exist? It's named after Vince Gilligan's girlfriend's brother who lives in North Carolina.
...that when Walter enters Gus' residence, Gus leads him to the kitchen. They pass by a tastefully decorated dining area. This is the first clue that children are present in Fring's household as there is a small children's table against the wall. More prevalent is the small red toy car on the floor highlighted by the lamp.