Juárez Cartel
Talk

0
389pages on
this wiki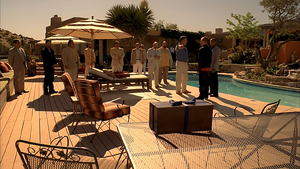 The Juárez Cartel was a Mexican drug cartel based in Ciudad Juárez, Chihuahua, Mexico, across the border from El Paso, Texas.
The Juárez Cartel controlled one of the primary transportation routes for billions of dollars worth of illegal drug shipments annually entering the United States from Mexico. They were a ruthless and dangerous drug trafficking organization that had been known to decapitate their rivals, mutilate their corpses, and dump them in public in order to instill fear not only in the general public, but also in local law enforcement and their rivals.
The cartel had multiple run-ins with the DEA including an informant and an attempted hit on DEA agent Hank Schrader. The cartel was disbanded after the leading members of the organization were murdered in 2012 by Gus Fring with the aid of Mike Ehrmantraut for the revenge of murdering Max Arciniega in the 1970's. ("Salud") In it's place, Gus' Drug Empire took up the reigns of methamphetamine trade in the American Southwest.
Cartel figures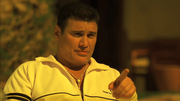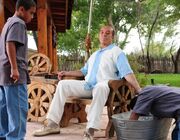 Cartel's victims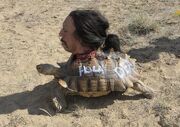 Max Arciniega (Killed by Hector Salamanca on Don Eladio's orders)
No-Doze (Beaten to death by Tuco Salamanca in a fit of rage)
Tortuga (Decapitated by the Cousins on Juan Bolsa's orders)
Unnamed DEA agent (Blown up by a bomb set by the Cartel)
9 Mexican stowaways (Shot at close proximity by the Cousins)
Unnamed coyote driver (Shot in the back while fleeing from the Cousins)
Mrs. Peyketewa (Killed by the Cousins)
Bobby Kee (Stricken in the back with an axe by Marco Salamanca)
Unnamed man (Shot to death by Marco Salamanca)
Los Pollos driver #1 (Shot to death by the Cartel)
Los Pollos driver #2 (Shot to death by Gaff and two unnamed assassins)
Two Los Pollos guards (Suffocated by exhaust by Gaff and two unnamed assassins)
Unnamed henchman (Shot with a sniper rifle by Gaff)