elcome to the Breaking Bad Wiki
Epi

odes
Ch
acters

atured Med

a
D

d You Kno

?
Did you know ...
...that all of the outdoor shots of snowy New Hampshire were actually filmed 10,000 feet above sea level in New Mexico's Sandia Mountains?
...that Vince Gilligan explained that The Searchers heavily influenced the final standoff between Walt and Jesse? Gilligan believes that Walt was intending to kill Jesse, but when he saw the state his former partner was in, Walt couldn't do it.
...that the Heisenberg hat was largely absent in the third season? Bryan Cranston was quoted as saying he took note of this and brought the hat back in the finale specifically for the scene with Gus to show the power Walt holds.
Ne

s
Loading RSS data...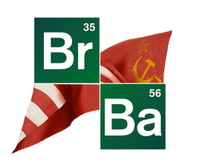 Languages: Deutsch · Español · Finnish · Français · Russian · 日本語
Fe

ured
ticle
Charles "Chuck" McGill, Jr. is Jimmy's older brother. He is a named partner at one of Albuquerque's most prestigious law firms, HHM, which he co-founded along with Howard Hamlin's father. A brilliant man who holds himself and others to high ideals, Chuck firmly believes that doing the right thing is the only true path to success.

rrent

ll
Better Call Saul has still not been officially renewed for a fourth season. If Lantern was the last episode of the series?
Archive

ocial Med

a
Se
ons