elcome to the Breaking Bad Wiki
Epi

odes
Latest episode

"Lantern" is the tenth episode of the third season of Better Call Saul and the thirtieth episode of the series altogether. Kim takes time off; Jimmy tries to make amends; Nacho gambles with his future; Hamlin pushes Chuck to make a decision.

Next episode

The "fourth season" of the American television drama series Better Call Saul was announced on June 27, 2017. It will consist of 10 episodes, each running approximately 50 minutes in length, and will air in 2018.
Ch
acters

atured Med

a
D

d You Kno

?
Did you know ...
...that the location used for Los Pollos Hermanos in Albuquerque is actually a restaurant called Twisters? They took down all of the Breaking Bad signage after they're done shooting, but left the portrait up behind Walter White as a fun piece of art.
...that the Heisenberg hat was largely absent in the third season? Bryan Cranston was quoted as saying he took note of this and brought the hat back in the finale specifically for the scene with Gus to show the power Walt holds.
Ne

s
Loading RSS data...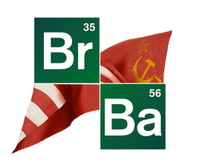 Languages: Deutsch · Español · Finnish · Français · Russian · 日本語
Fe

ured
ticle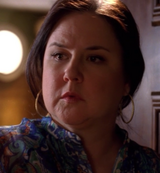 Francesca Liddy is the secretary for The Offices of Saul Goodman & Associates, working as a personal receptionist for Saul, Attorney at Law. In addition to her secretarial duties, she monitors Saul's vitamin intake and, on one occasion, has impersonated a police officer over the phone. She is often seen dealing with clients at Saul's office.

rrent

ll
What did you think of the third season of Better Call Saul?
Archive

ocial Med

a
Se
ons