elcome to the Breaking Bad Wiki
Epi

odes
Latest episode

"Lantern" is the tenth episode of the third season of Better Call Saul and the thirtieth episode of the series altogether. Kim takes time off; Jimmy tries to make amends; Nacho gambles with his future; Hamlin pushes Chuck to make a decision.

Next episode

The "fourth season" of the American television drama series Better Call Saul was announced on June 27, 2017. It will consist of 10 episodes, each running approximately 50 minutes in length, and will air in 2018.
Ch
acters

atured Med

a
D

d You Kno

?
Did you know ...
...that the opening flashback sequence in Ozymandias was the final scene that was ever shot for the show?
...that networks HBO, Showtime, TNT and FX have all turned down the Breaking Bad "Pilot"? FX actually began working on the pilot, but dropped the show in favor of a Courtney Cox program called Dirt.
Ne

s
Loading RSS data...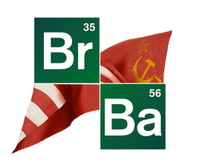 Languages: Deutsch · Español · Finnish · Français · Russian · 日本語
Fe

ured
ticle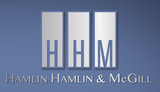 Hamlin, Hamlin & McGill is a successful law firm based in Albuquerque. HHM was founded by Chuck McGill and the father of Howard Hamlin; Chuck mentored Howard as he took his bar exam and joined the firm. Later, Chuck convinced his younger brother Jimmy to move to New Mexico to make a legitimate living while working in HHM's mail room. It was there that Jimmy met Kim Wexler.

rrent

ll
What did you think of the third season of Better Call Saul?
Archive

ocial Med

a
Se
ons