elcome to the Breaking Bad Wiki
Epi

odes
Ch
acters

atured Med

a
D

d You Kno

?
Did you know ...
...that both Bryan Cranston's daughter Taylor Cranston, and wife Robin Dearden appeared in No Más?
...that the title sequence contains the chemical formula for methamphetamine, C10H15N, with a molecular weight of 149.24?
...that the Heisenberg hat was largely absent in the third season? Bryan Cranston was quoted as saying he took note of this and brought the hat back in the finale specifically for the scene with Gus to show the power Walt holds.
Ne

s
Loading RSS data...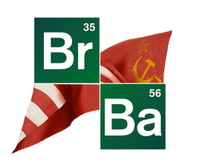 Languages: Deutsch · Español · Finnish · Français · Russian · 日本語
Fe

ured
ticle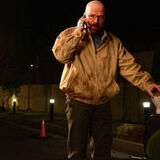 Ozymandias
is the fourteenth episode of the
fifth season
of
Breaking Bad
and the sixtieth episode of the series altogether.
Walter White
tries to save
Hank Schrader
's life.
Flynn
discovers a horrible truth. Everyone copes with radically changed circumstances.

rrent

ll
Archive

ocial Med

a
Se
ons
Ad blocker interference detected!
Wikia is a free-to-use site that makes money from advertising. We have a modified experience for viewers using ad blockers

Wikia is not accessible if you've made further modifications. Remove the custom ad blocker rule(s) and the page will load as expected.